From Kelly Manjula Koza's archives.
The Global Peace Initiative of Women Religious and Spiritual Leaders was held in Geneva, Switzerland in October 2002, on the grounds of the United Nations. I filmed and reported on the event as an accredited journalist. This piece was written for a women's magazine based in Colorado.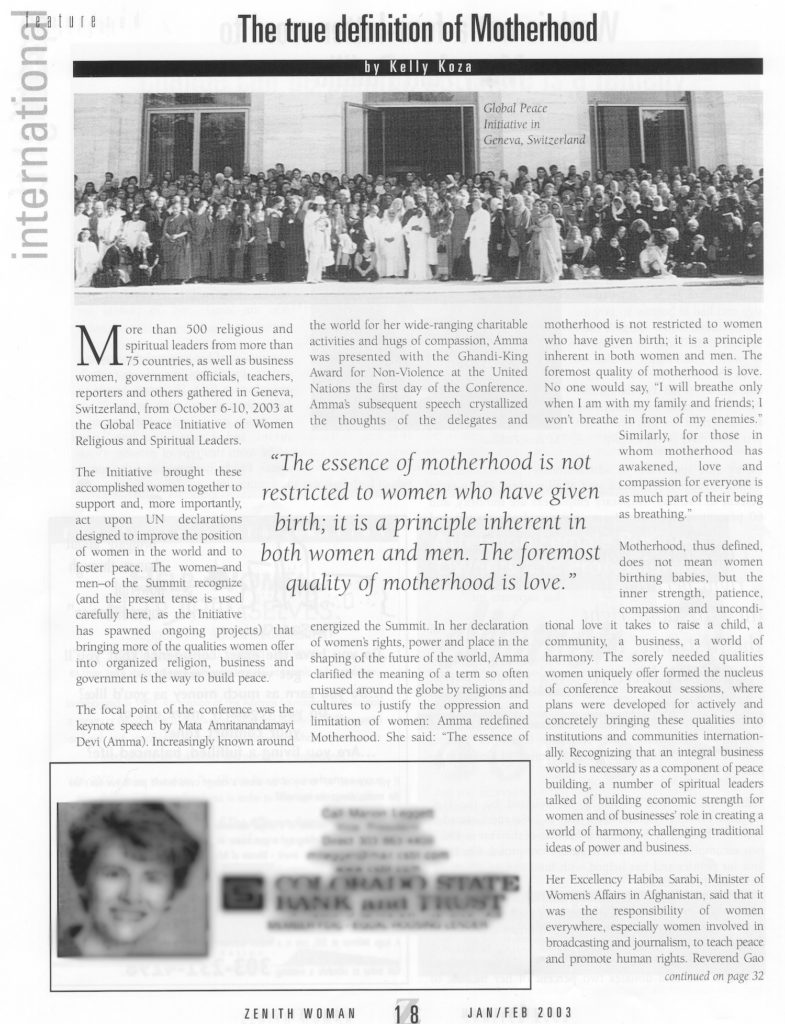 To see more of the archives, scroll down or select the blog category KMK Archives.